In the Media
The Vampire Diaries Season 4 Episode 15 (02/21/13)
Recap
- Elena is in denial about Jeremy's death.
- Damon finds Bonnie and brings her home while Rebekah stays to track Katherine or Silas.
- Shane convinces Bonnie she needs to kill 12 more people.
- Damon convinces Elena to turn off her humanity.
- Elena has a meltdown and burns down the Gilbert house.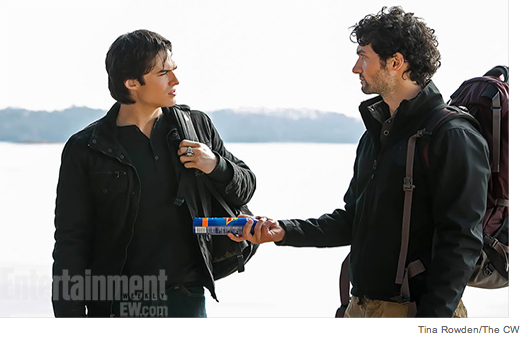 The Vampire Diaries Season 4 Episode 13 (02/07/13)

The Vampire Diaries Season 4 Episode 14 (02/14/13)
Recap
Katherine returned to The Vampire Diaries this week, knocking out Elena at the bottom of the magic well and then seemingly killing Jeremy in order to use his blood to feed and wake Silas and then grab The Cure for herself.
Follow all that? Good.
The evening's other big development was that Klaus allowed Tyler to get a head start, for Caroline's sake. He still wants to kill Tyler for turning on his Hybrids, but Tyler escaped town for now and we don't know where he ran off to.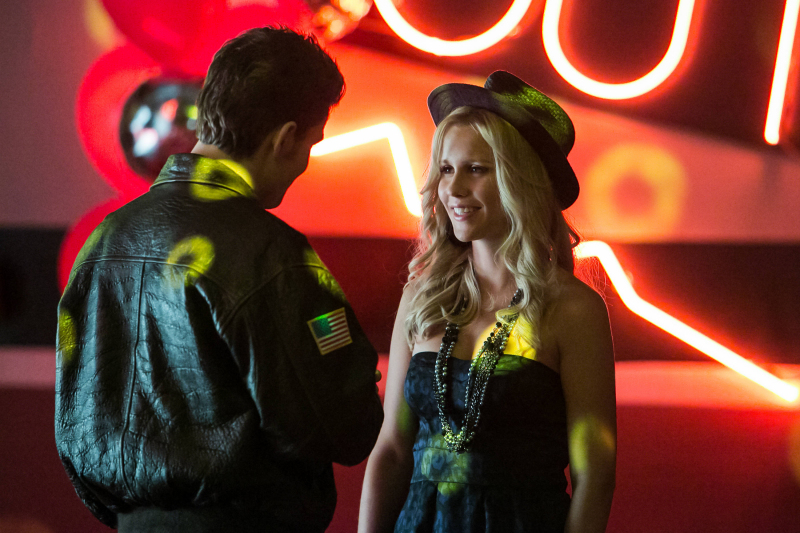 The Vampire Diaries Season 4 Episode 12 (01/31/13)